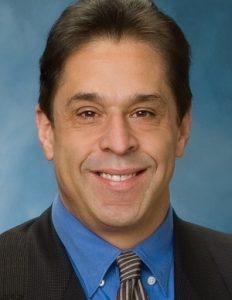 GROW Cannabis Marketing CEO Mort Meisner spoke at the National Patients Rights Association's quarterly meeting in Lansing this past month. As the featured speaker, Meisner focused on the imperative nature of medical cannabis, namely, its need for a more positive image. And who better to change the appearance of cannabis than the PR and news media guru himself?
Meisner has roughly 35 years of experience in television news business and media in general. With credentials and contacts like so, there is no doubt one's relationship will be mutually beneficial. By creating and maintaining positivity in the medical cannabis industry, Meisner wishes to help clients help themselves. For instance, capitalizing on the positive effects of marijuana in business and medicine.
GROW Cannabis Marketing offers assistance in public relations, crisis management, and marketing, making sure to grow each client's brand so they reach their business goals and vision.
According to Meisner, putting a positive face on medical cannabis is crucial for its success, and to do so will require more engagement with the media. As a result, medical cannabis becomes more societally normalized, and potentially more accessible to patients, caregivers, and businesses.
One thing is certain; people with serious health conditions rely on medical cannabis for comfort and survival. Regardless of one's viewpoint, slowing or limiting access to cannabis is likely to cause continued and unnecessary pain and suffering. Thankfully, organizations like the NPRA exist with a mission to "advance the rights of medical marijuana patients, their caregivers and the many businesses that serve them."
So get on the right side of history. Support and explore the various opportunities the medical cannabis industry has to offer. Think GROW Cannabis Marketing. And remember, pills kill people, plants don't!
Save
Save
Save